Restt is an restaraunt agregator and offers «roulette». User can try out for offer drawing to cafe and restaurants. In the app users spin a wheel of fortune, and Restt finds special offers them.
Restt service every time gives to user more and more best offers based on machine learning.
Also Techinform developed a usefull offers management system for restaraunts. And Telegram bot for a restaurants hostess to fast and useful guest reception.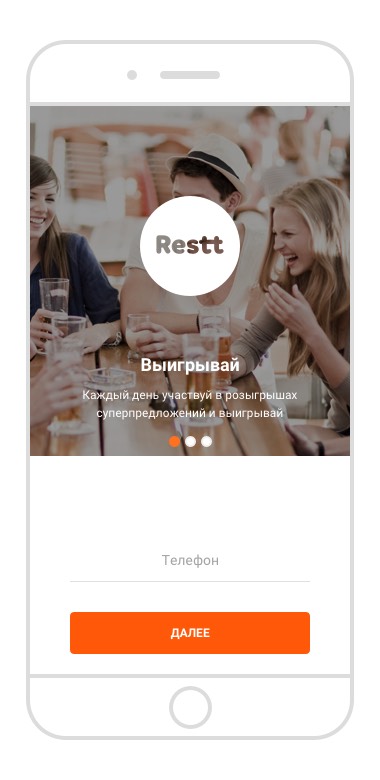 Welcome screen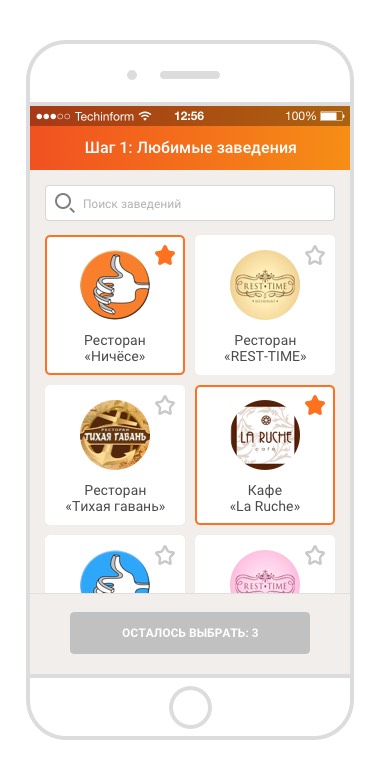 User preferences choosing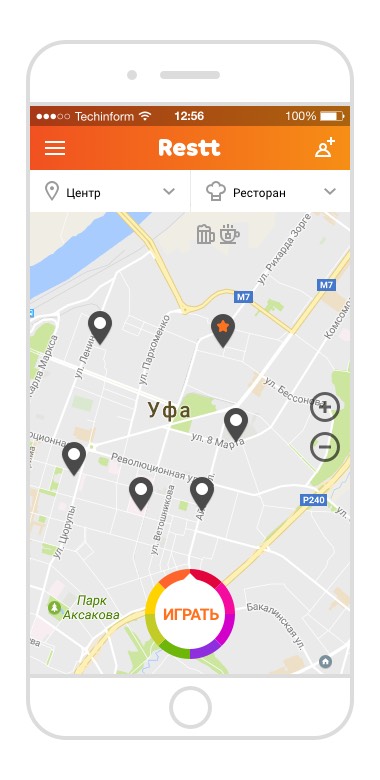 Restaurants on map and roulette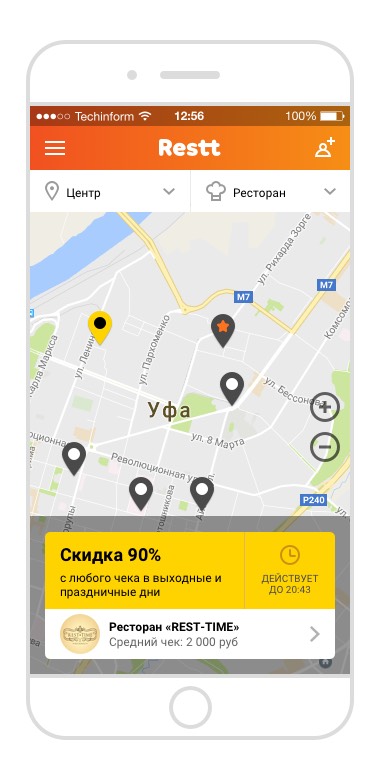 Chosen offer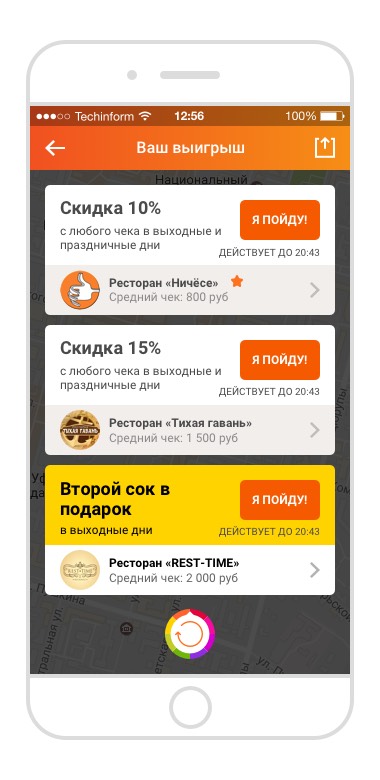 Founded offers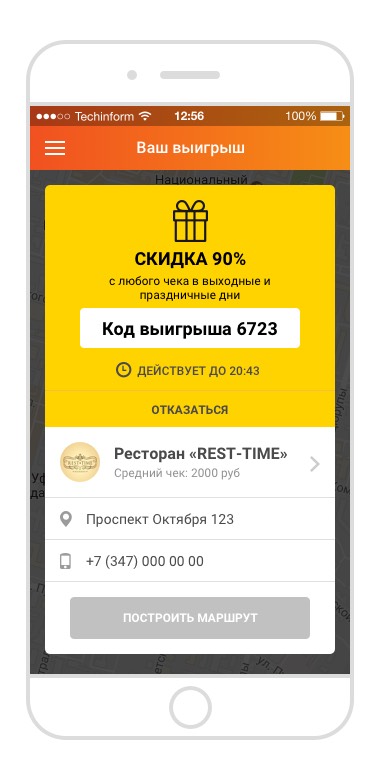 Offer screen