«Champion» is one of the Russia's largest sports goods chain. Techinform developed and supported some IT products for it:
ecommerce website;
bonus system processing;
bonus system mobile application.
---
---
Key technical features of ecommerce website
online payment (Sberbank API integration);
automaticaly shipping cost and delivery date calculating (Russin Post and CDEK API integration);
realtime price and supply of goods update (enterprise automatisation system integration);
products buying motivation (automaticaly discount and bonus reward calculating);
online purchase on credit possibility (bank API integration);
order processing system.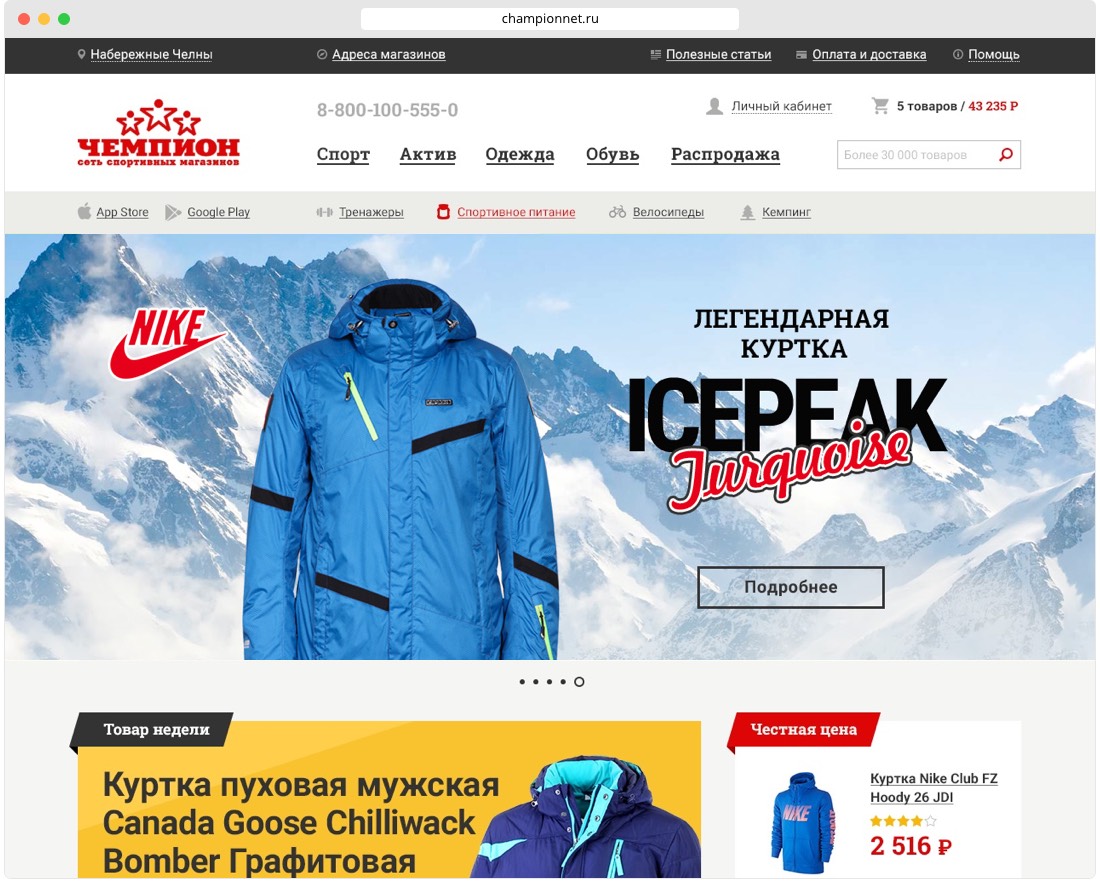 Main page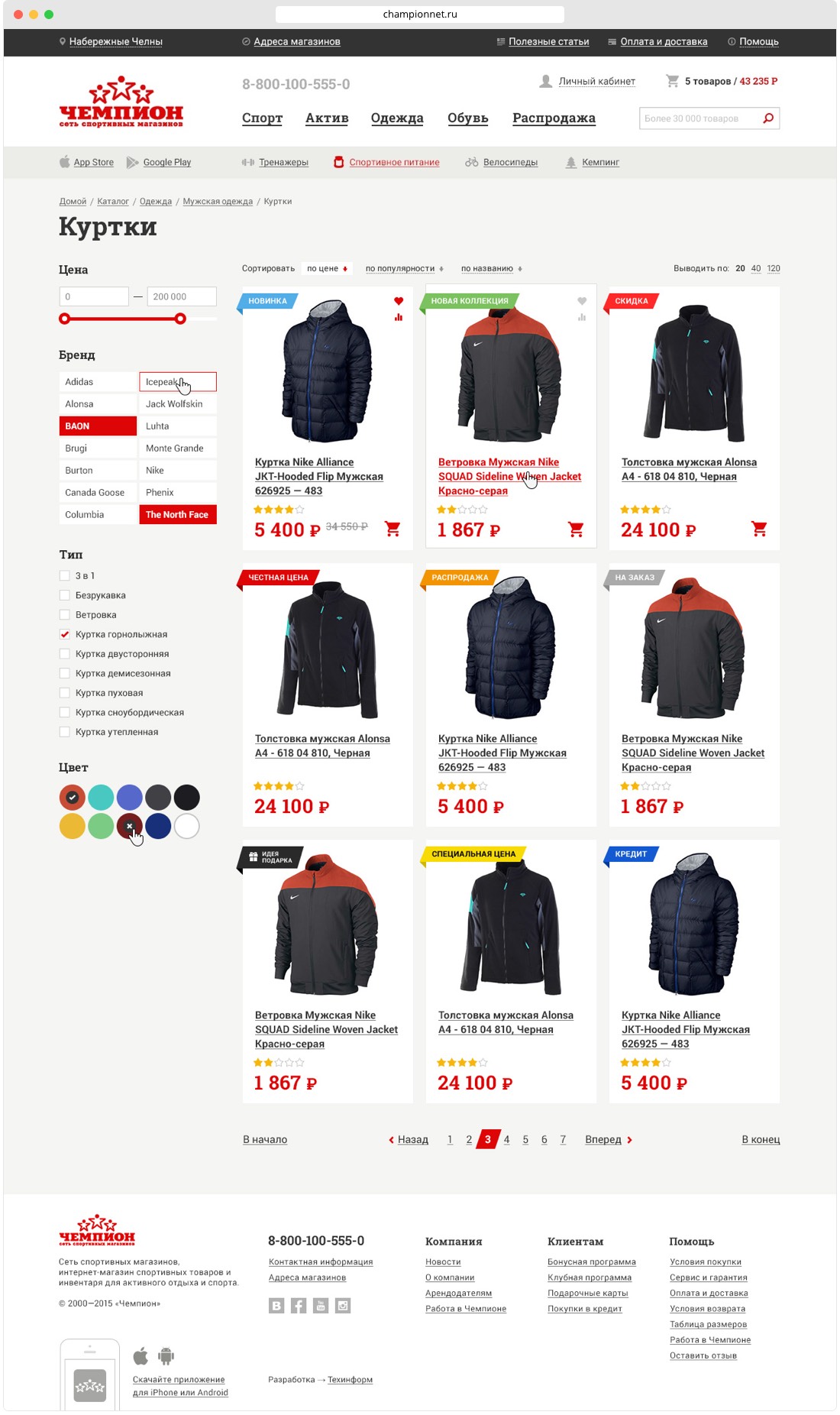 Products list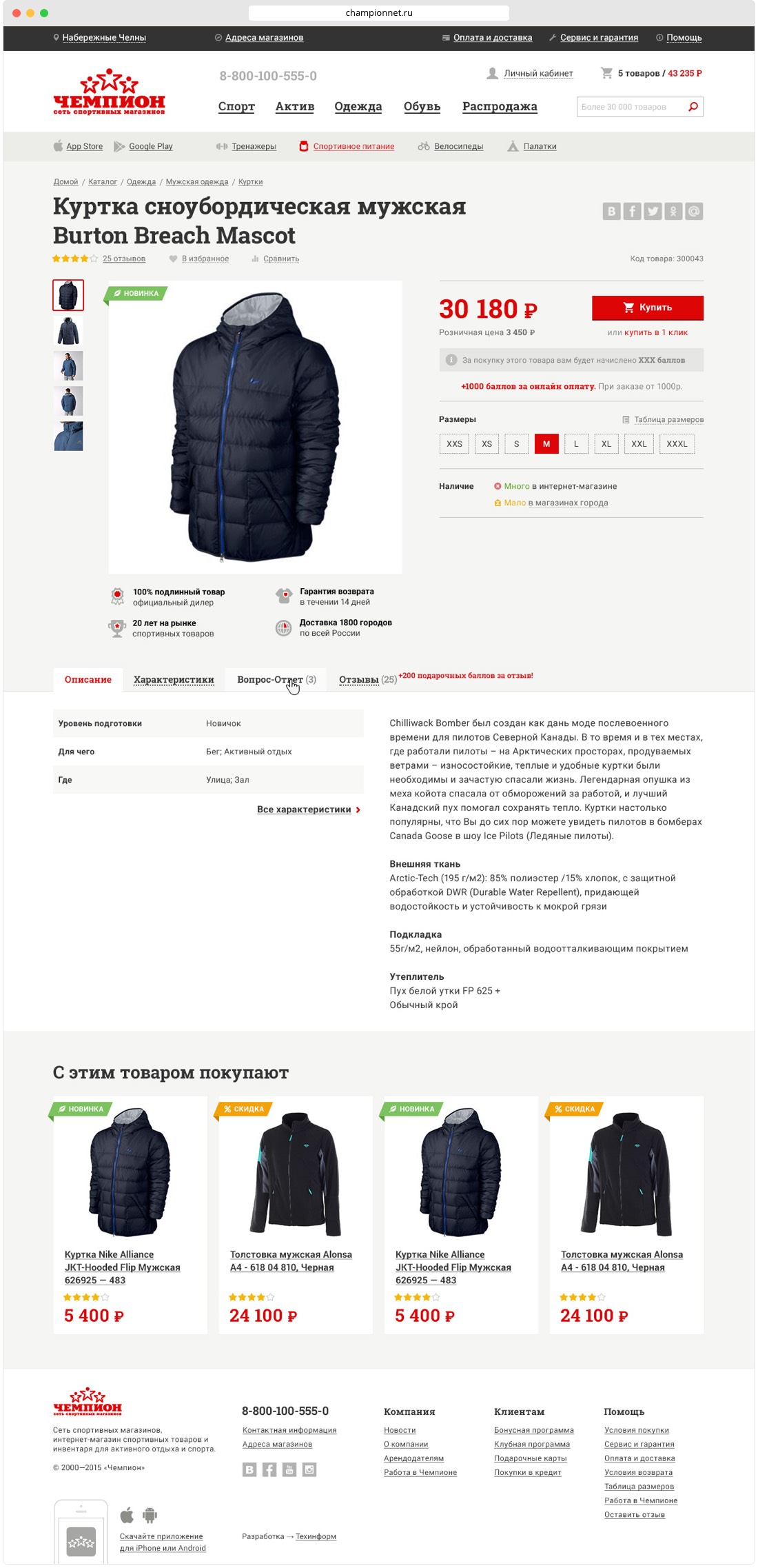 Product page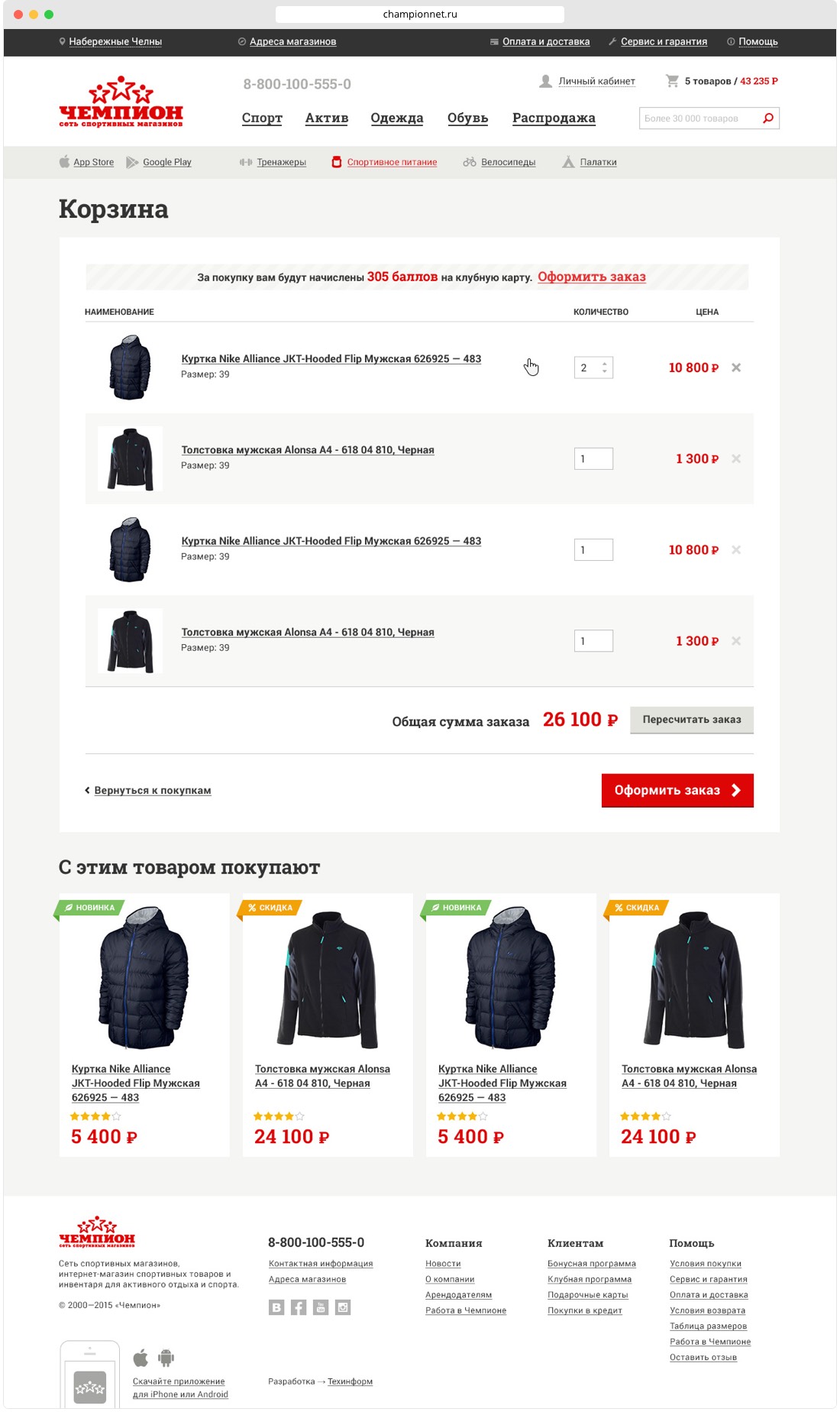 Cart

About company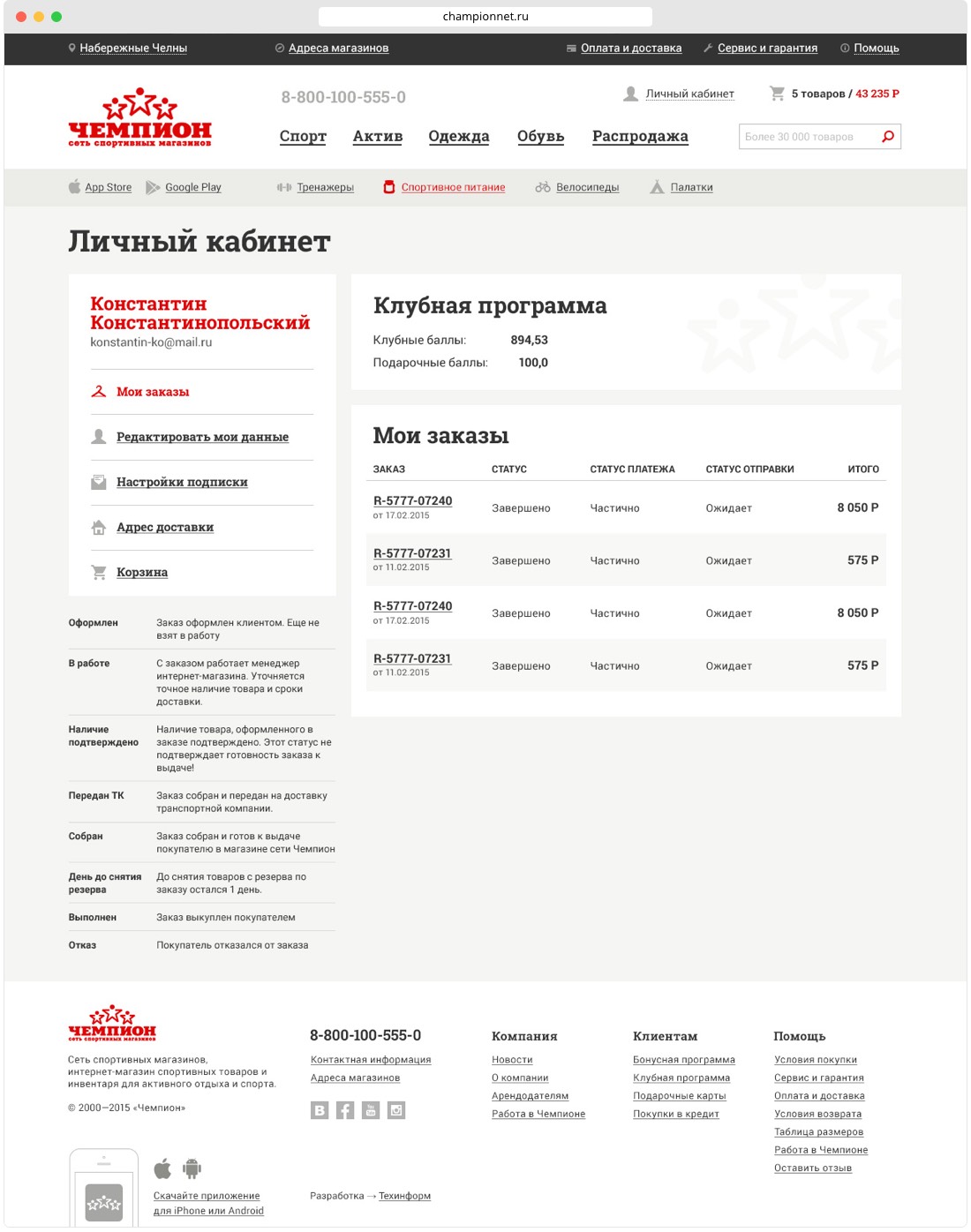 User area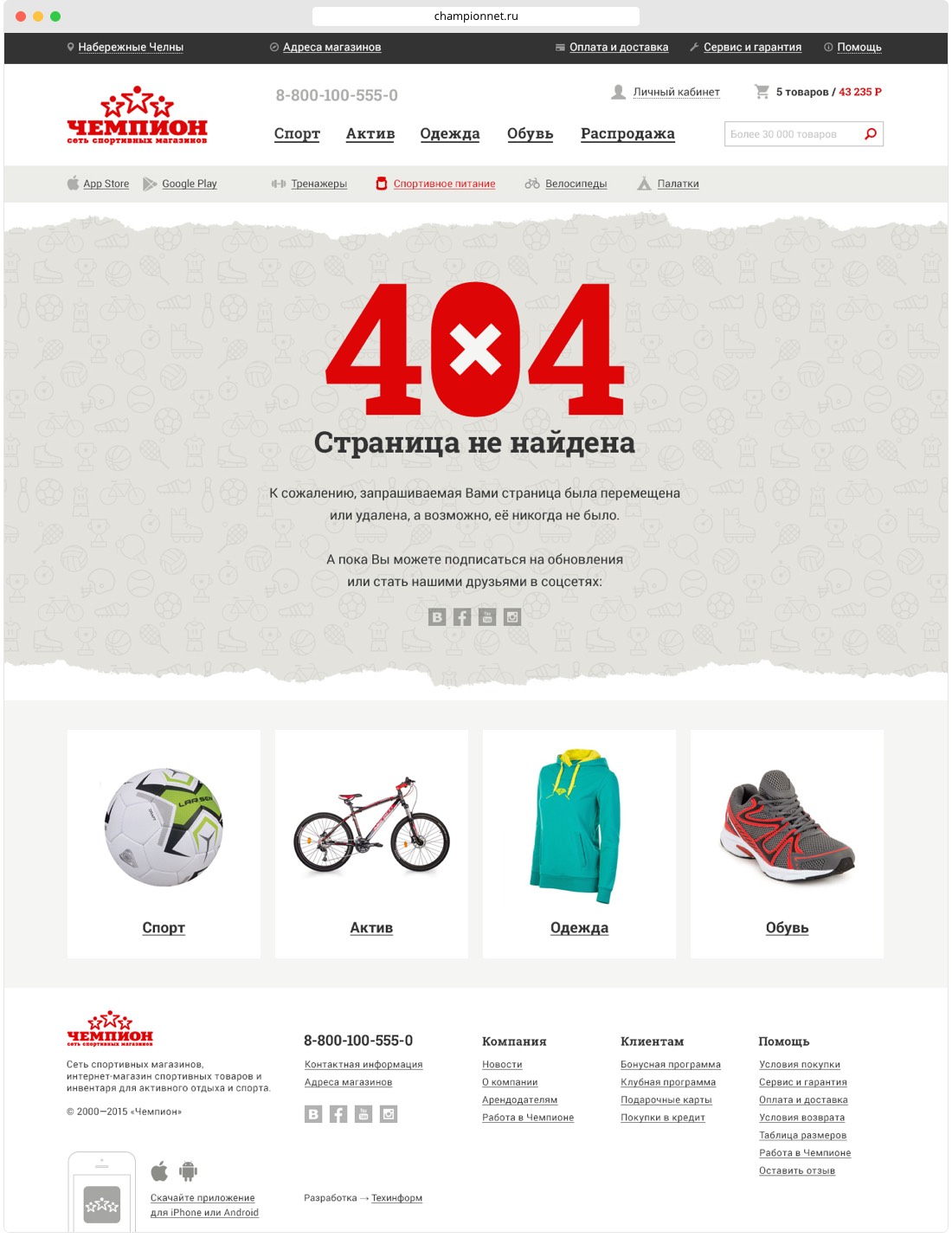 «Not Found» page design

Portable page design version